Today on the podcast, we have Christopher Moynihan. Chris is an actor, writer and producer out in Los Angeles, California. He has been in some major motion pictures such as, For your Consideration and A Mighty Wind. Chris has also made guest appearances on HBO shows such as Veep and Hello Ladies. He has also created, written, produced and acted in multiple television shows on ABC and NBC. Chris has an upcoming television show on NBC called Marlin, written for Marlin Wayans, that airs August 16th 2017, which I'm extremely to see. Most importantly, Chris has an amazing life story that I'm sure was very difficult that time to achieve his lifelong dream of becoming an actor and a writer. I am honored to call Chris Moynihan my cousin and I'm very excited to hear about his entire life story.
---
Listen To The Episode Here
Self Taught To Hollywood with Christopher Moynihan
Please welcome, Christopher Moynihan.
We're doing my entire life story, huh?
We're going from the beginning.
April 1st, 1973.
You were born April 1st, 1973?
Yup.
Where were you born?
I was born in Syosset, Long Island.
You grew up in Long Island. How was that?
It was awesome. I loved growing up in Long Island. You were in Jersey. We had the Tri-state area of cousins there. We had a lot of us in Long Island, the Moynihans, and the Trunkcones Upstate, the Peccas in Jersey and the Rufinos in Jersey. It was cool. I love Long Island. I loved blue-collar. I liked growing up with very little. I think it helped me gain an appreciation for things.
You have those four crazy brothers of yours running around all the time.
I have four brothers. We had a very Lord of the Flies upbringing. There was quite a lot of, "Let's go out and shoot arrows in the air and see if they hit us. Let's light fires and see how big we can get before we put them out." We were truly out of our minds.
Chris, what were you into as a kid?
When I was little, it really is a mix. We sound like very old men, but there were so little distraction as a kid that we were very much into being outside: climbing trees, building forts. We grew up out in Suffolk County, Long Island up against miles worth of woods and vacant lots with broken down cars and furniture and crazy shit everywhere. That's all we did. We ran around just breaking windows in broken down cars and climbing trees and building forts. Truly, it was absolute freedom. It was total freedom for us.
At a young age, did you know you've always wanted to become an actor? How did you dive into that?
Self Taught: I was in the middle of this crowd trying to make enough noise to get noticed.
I think I always craved a lot of attention as a kid. I had two older brothers, two younger brothers. I was technically a middle child, even though my younger brothers are twins. Still, I was in the middle of this crowd trying to make enough noise to get noticed I think. I think that was the early part of my life. When I got into high school, when I was in about ninth grade, I wanted to be in a play that I saw. There was a local theater group called Kids for Kids in Long Island. I don't know if it's still there actually. It was called Kids for Kids because it was produced by kids and it starred kids. Everybody associated with the production, with the exception of the director and I think maybe the lighting director or something, everybody was a child. You had to be in high school. I auditioned for Grease when I was fourteen. I actually got a part in Grease and I turned it down. I still remember my mother asking me why I turned it down and I couldn't quite answer. I was like, "I just don't want to do it." Then a year later, I auditioned for something else. It was Joseph and the Amazing Technicolor Dreamcoat or something. I got in it and immediately I was like, "This is what I want to do."
Quite frankly, I got a lot of attention for it. As fifteen-year-old Long Island kids go, I think I was relatively good at it. I got a lot of positive attention for it. I was a terrible student. My mother used it as leverage to get me to get good grades. She'd say, "If you can't get above C," which is pretty low bar, but it was high for me, "then you can't be in plays." From 11th and 12th grade, that's all I did. I just wanted to be in plays.
I remember your dad, you used to come from the school, be like, "Chris, how's school going?" You'd be like, "Dad, I'm doing great. Everything is going well." Then by the time the report card came out, he's like, "Chris, what the hell is going on?" You'd be like, "You know what dad, I have no idea what's going on. I'm going to get to the bottom of this though."
I would pretend as though there was something amiss. I would say to my dad, "I don't want you to worry yourself about this. I'll get down to the bottom. What the hell is this? Mr. Maris said that I was going to get a B. This is a mistake, Dad. This has got to be a mistake." I was a sociopath because I wasn't doing anything; I wasn't doing homework, I wasn't paying attention to anything. It was great for my mother because once I said I had something I wanted, she'd be like, "You're not allowed to go out. I'm going to lock you in your room." I was like, "Okay." Because I love music, I could just sit around listening to Billy Joel and Bruce Springsteen and Elton John. I would just do that instead of going out. My mother would eventually take away my music. It still wouldn't have an effect on me until she said, "You can't be in plays." That's when it hit. Then I breezed through the rest of high school.
What did you want to do after high school?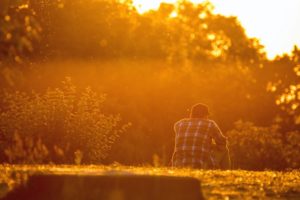 Self Taught: Reality was that it's an almost impossible thing to do, is to become a successful artist in any way.
I knew I wasn't going to go to college just because I was a terrible student. I had it in my brain. Looking back on my life, I wish I had just been a little bit more informed about anything. I really truly felt like I had this insane amount of confidence that I would just say, "I'll just become an actor," because I've done four plays in high school. I feel like I'm fit for anything. I'm capable of anything. I was like, "I'll just become an actor. I'll just become a star." Honestly, it was that simple in my brain. Reality was that it's an almost impossible thing to do, is to become a successful artist in any way.
When I got out of high school, I was teaching piano because I had picked up piano on my own in high school. I got relatively good, I got okay pretty quickly. I started teaching little kids with this company on Long Island. I was like, "I'll just go to New York and audition for shows until I get something." I went to New York, this has got to be 1992. I took a train to Manhattan from Long Island and I auditioned for what I thought was a cruise ship. I didn't even read the casting list right. It was for Hersheypark in Pennsylvania. I went into this audition for a guy named Allen Albert. He was a producer at the time. He would produce theme park-type shows.
I auditioned, I sang a song. To quote my old man, "You couldn't carry a tune in a bucket. Now, you're doing all these musicals." Really, I was a bad singer. I sang and this guy was just like, "Let me hear another song." I was like, "I don't have another song. I only prepared one song. I didn't bring any more sheet music." He said, "Then I guess you're done." I said, "I'll accompany myself on the piano." I played a song from the musical Godspell on the piano. I played a song called We Beseech Thee and I sang it. This is the first and only audition I ever went on in New York.
Any acting lessons at this point?
Nothing, I just did six plays in high school. That's it.
What did he say?
He told me to leave the room, "Could you leave the room for a second?" I said, "Yeah." Then they asked me to come back in and they said, "Do you think you could play the piano like that five times a day?" I said, "Sure, absolutely." They said, "Do you want to work for Hersheypark?" I went, "Sure." I actually said, "I thought this was for a cruise ship?" He said, "No, I don't know where you got that idea." I remember they gave me a contract. It was $322 a week, which boggled my mind. They said, "Just be in Hershey, Pennsylvania on June 20th." Then I went home and for the next four weeks, I packed up my life and I got in a car that Uncle Tom gave me. Uncle Tom gave me a car.
Uncle Tom is the best.
Our Uncle Tom is the best. We have so many good people in our family. Uncle Tom gave me a car. He gave all of us cars. He would just breeze through a car and give it to one of us and we would destroy it. He gave me a Dodge Aries. It was in really good shape, it was a little station wagon. I packed it up and I drove it to Hershey, Pennsylvania. I had to play piano in this pasta house show five times a day. I was not a piano player, but I winged it and I got by. Everybody was happy with what I was doing. Then I met a guy named Louis Goldberg. Louis didn't quite like me when he met me because I was very loud. I was very in your face and I was very positive and I was obnoxious. Louis was this very reserved guy from Princeton, New Jersey. I didn't think Louis liked me the whole summer. I was playing. I would play five times a day in the pasta house in Hersheypark. I would play this America medley.
This is stupid, but I used to play at a piano bar called Buddy D's at night. I was playing in the piano bar and Louis came in. I hadn't spoken to Louis in weeks because he was the musical director of the show and like I said, I don't think he liked me. He sat down at the piano bar next to me and he said, "I'm going to be the musical director on the European tour of Cabaret. I need an assistant. Would you come with me?" I said, "Louis, I didn't think you liked me." He said, "I find you very obnoxious but there's a positive quality about you that I like." I said, "Okay." He said, "We'd be leaving in September." It was crazy. I finished this first year at Hershey in September. Then I think it was late September, we were in New York and then October 6th or something, we flew to Hanover, Germany. I was just playing keyboard parts and stuff because I couldn't read music very well.
How old were you? 19, 20 at this point?
I was 20. I just turned 20.
That's amazing where life will take you.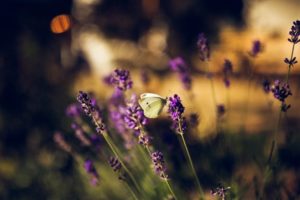 Self Taught: I was not a very good piano player, but I had an instinct that he appreciated so he hired me.
It was crazy. Like I said, I was not a very good piano player, but I had an instinct that I think Louis appreciated so he hired me. In the musical Cabaret, they couldn't afford an entire orchestra, they can't afford an accordion player and they can't afford a string quartet. He gave me a keyboard and I would just play all these supplemental parts that would fill out the arrangements in Cabaret. When we got to Europe, the plan was I would accompany the singers on the piano and Louis would play for the dancers. I don't know if you know Cabaret. Ultimately, the director, this guy named Jeffrey Dunn said, "I want Louis with the singers and I want Chris with the dancers." I couldn't play the piano well enough to be with the dancers. Louis said, "That's not the way Chris is built. He's more an accompany piano player." The guy said, "I don't care. If he doesn't play it, he's fired."
Louis came to me and said, "You have to learn these songs and play them for the dancers." Kevin, it was probably the most stressful week in my life because I had one night to do it because we would be rehearsing on Tuesday. Monday night, I would stay up until 2:00 in the morning learning it for the next day. I did that and I managed to get through it and I managed to figure it out. Ultimately, once the show started, I was just playing all these keyboard parts. I did six months in Europe, seven months, eight months, something like that on the European tour of Cabaret. I turned 21. Then I came back and I did one more summer in Hersheypark because they just called and offered me another job. I wasn't playing piano there, I was doing comedy and I was juggling.
Did you teach yourself how to juggle too?
Yeah, because I was at Hersheypark the year before and I was playing piano on this show. I learned from a couple of guys. I did one more summer at Hersheypark. I met a guy named Bryson Lang. He was planning on moving to LA, I was planning on moving to LA. We were like, "When this thing is over, let's move to Los Angeles." We did. I think I did one more Christmas show at Hershey. That whole year of '94, when I got back from Europe, I just worked a bunch of shows at Hersheypark. Then in January of '95 we drove out from Long Island to California to LA. I think I went and did a musical theater tour for a few months right after I moved out here. Then in June of '95 I was in LA, I was 22.
That's something I think everybody should do: road trip across the country at least once.
Yeah, it's fantastic. It was great because we had no money. We were just winging it.
That must have been a struggle getting to LA. Did you guys have anywhere to live?
Yes. I was doing a show six months earlier and Bryson came out and got an apartment. We knew we had an apartment and then while I was on this musical theater tour in early '95, I was just doing the shitty tour around the East Coast. He got us a job for the summer of '95 juggling in Six Flags Magic Mountain, north of LA. We knew we had a job come June of that year. We were making an insane two and a half hour drive every day to get to Six Flags but we were outside the Batman stunt show. We were just juggling, passing clubs and doing comedy stuff.
Me and Bryson, who's still one of my best friends, he's in Boston now, we spent that summer of '95; we would do comedy clubs and we would perform on the Santa Monica Promenade and we would just juggle. We were a juggling duo. It was cool. We kept doing that throughout our summers and make enough money to coast through the winters with waiting tables job or something. We had very little money. My rent was $271 a month. It was insanely low. I did that in '95. Then I worked at Six Flags for three years: '95, '96 and '97. Three years in a row. It was great because we could do the whole summer. We'd make enough money to coast through the winters and we were just having a blast. I had the greatest friends. We lived in Santa Clarita. We weren't even down in LA.
Ultimately, to cut to the quick about how I got into television is that I was doing that shit up north at Six Flags just to pay bills. My friend, Heath Heich, who I had met at Hersheypark the first summer I went there when I was playing piano. He moved to LA because he was a standup comic who had a very big career at the time. He was just starting his career. He flew out on a whim to meet with Roseanne Barr to do this sketch comedy show called Saturday Night Special. It was going to be going up against Saturday Night Live. It lasted six episodes, maybe ten. It had a great cast. It had Kathy Griffin, Jennifer Coolidge, Laura Kightlinger was on it. Heath was there and I just started going down and hanging out with him on that set. I was still waiting tables, I was on unemployment, I was just breezing through my life pointlessly. I had no real drive. He got on a TV series on CBS called Style and Substance. He was a series regular on a network sitcom and it blew all of our minds. None of us had ever even come close to doing anything on television.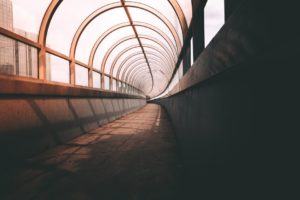 Self Taught: I auditioned for it. I got this job on The Jenny McCarthy Show.
Heath was instrumental. Heath took my headshot and he went right to Marc Hirschfeld, who was just the casting director at the time. He gave him my headshot and he said, "You should meet this guy." I auditioned for them. The guy was like, "We're going to give the role to someone else, but you're really good." I was like, "I appreciate that." Then six months later, Marc Hirschfeld called me in for a show called The Jenny McCarthy Show. Jenny McCarthy did a series on NBC. I auditioned for it. I got this job on The Jenny McCarthy Show. I did one episode of that. I got Taft-Hartley of the union, which means, if you have to get into the Screen Actors Guild, Taft-Hartley means that you bypass all of the bullshit of having to try and get in. If you get a job before you're in the union, you just pay your dues and you're in the union. I did that. Jenny McCarthy got me into the union.
Then Marc Hirschfeld called me in for a show called Gary & Mike. It was an animated series. It's still all over YouTube, people watch it on YouTube. I think we aired on Comedy Central, but it was on Fox at the time we did it. They read a lot of comics and actors in LA and it came down to me and a guy named Harland Williams. I was Gary and he was Mike. We did thirteen episodes of that. With that, I went to an agent, I went to an agent with a contract. I said, "I need an agent to negotiate this contract for me on Gary & Mike." I met a guy named Bruce Smith at OmniPop. I did thirteen episodes of that. Bryan Cranston was one of the other roles. He did one of the other voices on the show, nicest guy in the world. That same year, he did the Malcolm in the Middle pilot. It was really cool.
We did thirteen of those and then I got my foot in the door with casting directors because I was on this animated show. That first pilot season, I got this pilot called The Fighting Fitzgeralds with Bryan Denny, created by Edwards Burns and his brother Bryan. That was great. I was on that. From there on out, I started working. I was doing a lot of commercials at the time too. I could afford my life. I was finally making money, real money that I didn't have to work a day job.
When did you first step foot on a movie set?
The first movie I ever did was A Mighty Wind. I was doing commercials in the late '90s. In 1998, while I had done The Jenny McCarthy Show and I was recording that first season of Gary & Mike, I just got a bunch of commercials, which was great because it would pay pretty well for a guy who was used to paying $271 a month in rent. I could live on very little. Then I met Christopher Guest on a Bass Ale commercial in 1998. He really was great to me. Christopher Guest liked me a lot. That whole time, '98, '99, 2000, 2001, I think I did six or seven commercials with Chris or five or six commercials where I'd have to go to the audition and I would go in and audition because that's what they make you do. Chris would just say to the producer, "This is the guy," because he was directing them. He'd say, "This is the guy I want to use." He found Jane Lynch that way. He found Don Lake. He met all of us through this commercial world.
In the end of 2001, we were doing a Dockers ad for the Super Bowl. It was me and a guy named Don Lake and a guy named Joel McCrary. All the men in this wedding were in black dresses. Joel McHale was dressed in Dockers. He's the only guy in this entire party that was dressed in Dockers. That was the whole point. It's like, if you're not wearing Dockers, you may as well be wearing a black dress or whatever it was. It aired during the Super Bowl. I met Joel McHale and Don Lake then. While we were doing that commercial, Chris Guest told me at the side and said, "We're doing a movie called A Mighty Wind. Me and Eugene Levy wrote a role for you. Would you like to do it?" I said, "Yeah, sure." He said, "We'll just reach out and we'll do it." March of '02, six months later, I went and we did A Mighty Wind. We did all the live music.
Was that intimidating being on major motion picture set?
Yeah. Like I said, I had done a bunch of commercials with Christopher Guest so I knew the way he worked. All of his movies are improvised; everything is improvised. He gives you a framework for what you're going to be doing, but you just say whatever you want. I had done a bunch of commercials with him that's why he liked me because I guess I was pretty quick on my feet. With A Mighty Wind, I didn't have a huge part but we did all this live music, which was all of the music in the movie was us playing live in the moment. I had a few scenes in that movie with Michael Higgins and stuff. It wasn't intimidating because it's such a small group. Like I said, I was separate from Eugene Levy and Catherine O'hara and Chris and Michael McKean. We were on our own little group. I was working with John Michael Higgins who I think is one of the best actors in town. He's funny and he's one of my closest friends. With him, we've got along very well. There was no intimidation there.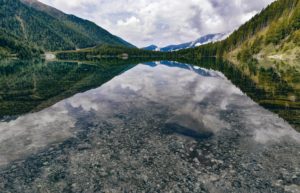 Self Taught: We had a great time doing the movie. Then we did a nine-city tour with that show.
We had a great time doing the movie. Then we went and did a nine-city tour with that show. We played Town Hall in Manhattan and we played Vancouver and we played Philadelphia and LA. We did the whole concert from the end of A Mighty Wind. That was awesome. The only time that I had a moment of intimidation on it was, two years later we did For Your Consideration. Christopher Guest and Eugene Levy wrote me a much bigger part on that. My first day of shooting was a scene with Chris where he's a director and I'm an actor asking him questions. I had come up on Spinal Tap and Waiting for Guffman, Best in Show. I was obsessed with those movies long before I met him. The first day on For Your Consideration was me and Chris Guest. You'll be getting an outline of the scene and then he sets up the cameras and he goes, "You're ready?" I go, "Yeah." He goes, "Go." I'm sitting there surreal, "I'm standing here with Chris Guest." It blew my mind a little bit. We did a bunch of takes. We made each other laugh. It's a dream come true for me because honestly, if there's anybody in this town who by this comedic opinion, I respect more than Chris Guest, I don't know who it is.
Do you like working better like that with the improv or would you rather follow a script?
I don't know if I have a preference either way. The only movies I've done, I've done three movies and they've all been Christopher Guest movies. It's a very strange world out here. It's very hard for television actors to make the jump to movies. It's very easy for a movie actor to come to television. Kathleen, my wife, my girlfriend of seventeen years, she's done it. She's done big movies with David Fincher and she also does television, but she casts a very wide net. I was very specific in what I did. If it was the guy that I play, which is that kind of little off, nerdy white guy, I was pretty hard to beat for it. I didn't do much other stuff. To answer your question, because I've done other scripted shows that I really liked being on, I love being on The Fighting Fitzgeralds and I wasn't a writer there. I would just say what was told to say.
Chris, how much time would you say has went by since you got to LA until you feel you made it? Because I feel like a lot of people, they get out there with a lot of passion, "I'm going to be an actor," and everything and then they hit a wall. They're like, "This isn't for me. I'm done." Did you ever have that moment? Where you're like, "This really isn't working out. I should stop and go back home or just stop in general."
No. The first part of your question though, when did I think I made it? I haven't made it. Making is a strange term that people have in their brains. I feel like for me, making it was I can be creative and be paid and sustain a life by having a creative endeavor. That to me is making it. No, to answer the second part of your question, I never had a moment where I was going to give up or bail out.
There were definitely some tough times in that stretch.
No doubt. Most of my 20's and a good chunk of my 30's I was unemployed. Money is good when you make money on television but I would do a series and I'd go, "This can get me through the next couple of years." Sometimes I would watch it all dwindle. I would watch my savings go away because it's very hard to work as an actor. I did work pretty steadily so there was never a time where I was like, "I've got to bail on this," mostly because I had nothing to bail to. I had never done anything else. I taught piano and I guess I could go do that but I didn't have any other skill set. I guess I could swing a hammer.
Your brothers are talented at that.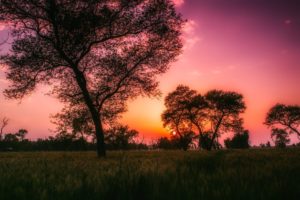 Self Taught: I would watch my savings go away because it's very hard to work as an actor.
My four brothers are amazing. They really are. I never felt like I was going to give up on it. To answer your question real quick, from the time I started working, I moved in '95, I started working pretty regularly in '98. It was about three years here.
That's still a good chunk of time.
Yeah, when you're approaching 30 or your mid 20's, it seems like forever.
When did the writing come in the picture?
I did the movie with Chris and I did a bunch of commercials with him. Then I did The Fighting Fitzgeralds. In 2002, I was recurring on the show called The Hughleys with D.L. Hughley and I was recurring on a show called According to Jim with Jim Belushi. I was making money and I was pretty stable and I was saving money and I was doing pretty well. Then in 2002 after A Mighty Wind, I bought a house. I bought a house in Highland Park, California. It was the best decision I ever made. It was John Michael Higgins actually who forced me to make that decision.
I bought a house in late 2002 and then 2003 was coming up. As soon as I bought the house I realized, "Now, I have a mortgage that was double my previous rent." I started realizing that I had very little control over my income. If somebody calls with the right job at the right time and the right audition, then I'm going to be fine. But if nobody does, then I'm going to have a house that I have to pay for. At the end of 2002, I just sat down in my brand new house alone and I wanted to write a pilot. I didn't know anything about it but I knew that all of the stuff I'd said on the Christopher Guest's sets I have made up in my head anyway. Essentially I was writing, I wasn't just bringing pen to paper necessarily. I wrote this pilot called Foster Hall just as a way to do something that I can control. I gave it to my manager who I just started working with. This guy named Ron West, who is still my manager, my producing partner to this day. Ron read it, and this is early 2003. The first four months of your year are pilot season, that's when you're auditioning for pilots. I always tested for a lot of pilots. I always did pretty well in those days but I didn't always get a pilot.
In 2002, I didn't get a pilot and I bought a house. 2003, I was like, "I better do something." I wrote that pilot, I gave it to Ron at the beginning of '03. He was like, "It's very funny but there's no real pilot here. It's very funny, it really made me laugh. We'll figure out something to do with it." Then at the end of that pilot season in 2003, I got Coupling which was this American adaptation of a British series, the British version of Friends, created by a guy named Steven Moffat who is a genius. He went on to create Sherlock and he revamped Doctor Who. The guy is a genius. He was a lovely guy. He did a great series in England. People always say it was the British Coupling, I don't think I should categorize like that because it was a really, really unique show. NBC bought it hoping to replace Friends with it and I got cast in that. Friends went off the air.
While we were shooting Coupling, when you're a series regular on a TV show the network will be very kind to you and very generous with their time and they'll bend over backwards for you. In the moment the show gets cancelled, they're gone, you're not allowed on the lot, literally you're not allowed to drive on the lot whenever you want. I had been on a series in NBC two years prior and it didn't last and I was not convinced that this was going to be the next Friends. I said, "Let me take a meeting with the development department in NBC," because I have written a script called Foster Hall. Ron called these development execs and said, "Moynihan has an idea. He wants to pitch it to you." Honestly, every actor has an idea and I'm sure they rolled their eyes and are like, "This is a waste of our fucking time." I made Ron say, I said, "There's a caveat to this request, which is if it's bad I want to know why it's bad. If it's the worst thing you've ever heard, just tell me why it's the worst thing you've ever heard because if you just say it's good and you're kind and you walk away then I get nothing out of it. I just want to know how to write."
There's a guy named Phoef Sutton. Phoef Sutton was the executive producer of Cheers. Phoef was the showrunner on both The Fighting Fitzgeralds and Coupling, so I had become friendly with Phoef. I remember the night we shot the Coupling pilot. We were walking to our cars and Phoef arbitrarily out of nowhere said to me, "I think you'd be a very good writer. You should write." That was right as I had been actually coincidentally working on Foster Hall or I had just written Foster Hall. I had this ambition and Phoef was the one who gave me a little bit of confidence to believe that I might be good at it. I went to NBC and I pitched it. I even said at the top of the meeting, "If this is terrible, just tell me why it's terrible. I just want to get better. That's the only thing I want."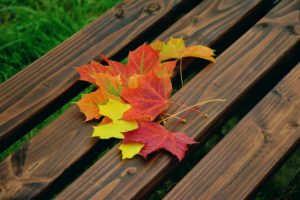 Self Taught: If this is terrible, just tell me why it's terrible. I just want to get better.
I pitched them the show called Foster Hall about two kids who grew up in the foster system and they never had a family so they're like twin siblings who had a very unhealthy attachment to each other. I pitched it and I could see that they're like, "That's pretty interesting." I said, "Yeah, I've actually already written it. It's 46 pages long. Here, just so you can hear the voices in my head," I left the script for them. I was still shooting Coupling at the time. I gave them the script. Then a week later, I was on the set of Coupling and my cell phone rang and it was Kevin Reilly, who was the new head of NBC. He had just taken over NBC. He had read Foster Hall. He said, "I love this. I think it's fantastic. Conan O'Brien loves it," because Conan had an overall deal there. They said, "We want to do it."
A week later Coupling was cancelled. Coincidentally on a personal note, it was the same week that Uncle George died. I went back to New York for Uncle George's funeral I think. Three days later I was in New York with Conan. I met with Conan, he wanted to produce this pilot. Coupling was done, this was October. From November, December, I rewrite Foster Hall with the notes for the network and Conan is my non-writing EP.
What was it like working with Conan?
He's awesome. He's a wonderful guy. He was in New York doing his show every day, I was in LA, so we would get on the phone every three weeks and he would give me his thoughts on the script. We didn't work very, very closely. When we shot the pilot, he was there for the week. He's Conan, he's amazing, he's funny and he's kind. I couldn't ask for anything more in a producer. He protected me. He really said, "If you bring in some other showrunner that's going to write this, it's going to lose the thing that we all love about it. Let Moynihan do it by himself," which is nice. He also got me EP credit on my first pilot, which most people wouldn't have had. I was an EP on my pilot. It's an executive producer for whatever that means in this town. They passed on the pilot ultimately. We shot it and they passed on it. They didn't want it. I was like, "I'm in the room. I'm a writer now."
That happens all the time, right? A pilot comes out, either take it or not. Did you take that personal?
No. I have been associated with so much rejection as an actor. It's all you do is rejection. Rejection was my stock and trade. It's what I did. I have a hundred auditions I went to. 99 said, "He's not good," and one said, "Yeah, we'll use him." No, I didn't take it personally at all. More importantly the staggering number of things that don't make it; you may as well be buying a scratch-off lottery ticket because the statistics from one year that I got a show on the air was that ABC bought 75 scripts, they shot ten pilots and they picked up two shares. Those are the numbers you're up against. When things don't work out, it sucks because you'd like to continue with the show but ultimately you're in the majority at that point.
They passed on that and then did you just get the ball rolling with more scripts?
No. I thought, "Now, I've written a script, I've shot my first pilot, this is a slam-dunk, now I'm a writer." The truth is I really had absolutely no idea what I was doing. I got very lucky with my first script because Kevin Reilly had an eye for voices. He knew that, "This doesn't sound like anything else. Moynihan is funny and he's got a good voice," but ultimately I didn't know anything about story, I didn't know anything about character, I didn't know anything about drive, I didn't know anything.
Are you just following your guy at this point? For most of the story, you didn't know how to act, you picked up music, what is that?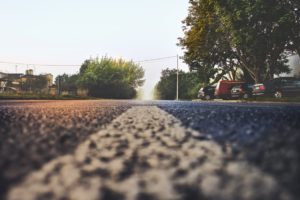 Self Taught: I didn't ever learn the way things are supposed to go.
You're right. It's probably the biggest regret that I have in my life and in my creative endeavors. I don't have many regrets and I say it with the caveat that's not a huge regret. I didn't ever learn the way things are supposed to go. The term I stumbled across ten years ago was autodidact, self taught. When I wanted to play piano, I got pretty good at piano. When I wanted to play piano, I didn't take piano lessons. I sat on a piano for hours, painstakingly plunking away that shit and it was the long way around. I don't know why I didn't go do it properly. I play guitar. I'm pretty good at guitar. My roommate Bryson had a guitar so I would sit at the floor of his bed playing his guitar and saying, "Where do my fingers go to make this? How do I do this?" People would show me and then I'd have to do it on my own. I don't know. To answer your question, yes I was winging it. I winged everything. It sucked because had I not winged things, who knows what I could have been if I had actually done it the way most people do it.
I think a lot of people do research things a little too much and they figure out, "This is going to be a lot. I don't think I can do it. It might kill a dream." Your way might be way more effective, just going for it.
Maybe, but I would not recommend my way to anybody starting out. As I'm writing television I didn't know anything. I was like, "Why is this hard for me?" I met a woman named Kelly Kulchak. She ran Fox for a while. She put Malcolm in the middle on the air and then she became what's called a POD, an independent producer. She partnered up with my manager, Ron, to start a company called Tagline Television. At the time, I had just finished Foster Hall and Kelly had just taken over Tagline. We met and we became friends and we started working together and I said, "I got an idea for a show." I would pitch the idea for my show and she would say, "That's not an idea. That's not a show." I said, "I don't understand. I have a couple of funny ideas." She's like, "There's no series there, there's no drive there, there's no characters there."
To her credit honestly, anybody else would have been frustrated with a person who can't understand shit the way I could understand stuff. I said, "I want to pitch this." I would take out a show to pitch. She said, "I don't think there's a show there but let's go pitch it. You're funny maybe you'll sell it at the room." I tried to pitch two things and I couldn't sell them. Everybody was really excited because I had just done this pilot that got a lot of attention and I go into every room and they'd all be like, "Yeah, we're going to pass."
I went to Kelly and I said, "I don't understand this. I'll write them on spec. I'll write these pilots myself." Then people will see the script just like they did with Foster Hall. Then I'd write the scripts and Kelly would be like, "There's no pilot here." I'd say, "I don't understand it." I remember this was 2005. I said, "I don't understand it." She's like, "Let's just talk about it. Let's just figure it out." She would sit with me as long as I wanted to and as much as I wanted to, to help me figure it out because she believed in me. She's like, "I think you have a voice that many people don't have."
Honestly I'd say, "What do you have available tomorrow?" She'd look at her calendar and she's like, "I'm free from noon to 4:30." I'd say, "I'll be here at noon." We would sit from noon to 4:30 in a conference room at Tagline and we would talk. We would talk about our lives, we would talk about our first boyfriend or girlfriend, we talk about our siblings, we talk about our parents. She would go, "Let's read the Friends' pilot." We go off read the Friends' pilot and she'd be like, "Let's talk about the Friends' pilot. What does Rachel want? What does Ross want? How does the first act break? What's the story moving forward?" We did this shit incessantly for probably a year and a half.
She broke down that entire world for you.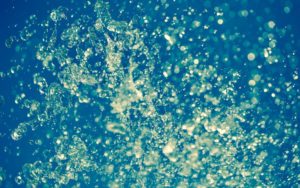 Self Taught: It's a very hard ethereal, it's a nebulous concept to grasp but that's what I learned.
Broke down the entire process. More importantly, she would hear me as we're just shooting the shit talking about our lives. She would hear me describe my brother, Eugy, or describe my brother, Danny or the twins, any people in my life. I tell stories about my father and she would stop me and say, "That's television. What you're talking about is character. That's not on television. That's what all shows are about." Basically, what she taught me is that Cheers is not about a bar and Taxi is not about taxis and Sopranos is not about the mafia. It's about those people. You could have set Cheers in a conscientious stand in a baseball stadium as long as I have those people, those characters. It's a very hard ethereal, it's a nebulous concept to grasp but that's what I learned in those two years.
Then I got a call in 2007 from a guy named Shawn Levy. Shawn Levy directed the Night at the Museum movies. He's one of the biggest, he's an A-List director. Shawn at the time had a television deal with Fox. He had a development person named J.J. Kline, a woman who read my pilot. She showed it to Shawn who really liked it. We took a meeting and then me and Shawn hit it off. He's like, "Let's do a show." I wound up writing a pilot for Fox, I didn't work with Kelly but it was the first time since I had been talking with Kelly for those two years or a year and a half. Every time I'd say, "I have a show, it's an idea about two brothers who run a wedding business."
She'd say, "I don't care what they do, I care who they are. Don't tell me about the concept, tell me about the characters. You have to understand the characters. If you can describe characters to me and not using adjectives but using anecdotes, don't tell me the way someone is. Tell me what that person does because that's what television is all about. It's about character. It's about action. If you can do that, you're going to sell your pilots long before you even get to what the concept of the hook is."
Can you just break that part down real quick? I'm not sure if I follow.
For example if I say, I'm going to do a show called Veep. It's about a female vice-president. That doesn't tell me anything. But if I tell you about Sabrina, if I tell you about that character that Julia Louis-Dreyfus plays, I think her name is Sabrina, forgive if not, that character played by that actress, if you describe her; she's a bit of a misanthrope, she's got a bat, she has a lot of foul language and she wishes she was more important than she was. All of those things are who the character is. If you describe that character beautifully and the last thing you could say in your picture is, "By the way, she's the Vice-President of United States."
Veep is not about a female vice-president. It's about this female vice-president. Sopranos is not about the mafia. It's about Tony Soprano. It's about a guy who's having anxiety attacks and he has no place to go with it. Why does he have anxiety attacks? Because of his father. It's all 100% character. She taught me that. I would have an idea about this guy who runs a bed and breakfast. She's like, "It doesn't matter what he does. It matters who he is." The thing that I learned is, "Don't give me adjectives, give me anecdotes."
I'll use an example from one of the things I did in that first pitch. I had characters that were sisters. One of them was named Tara. Tara was needy. She was the needy sister. She always wanted attention. In that pitch if I said, "Then there's Tara and she's needy." Kelly would say, "It doesn't tell me anything. If you can tell me a story in that pitch about Tara that is funny and it tells me who she is, instantly we'll know that character." I wrecked my brain thinking about what a needy person would do. In the pitch I would say, "Then the third sister is Tara. Tara is the needy one. Tara is the one who was 15 years old who staged her own abduction. She locked herself in the attic with a bag of Doritos and a case of Tab and a bunch TigerBeat magazines.
While the FBI literally scoured around the house looking for clues, that's how much that girl craved attention." I brought it to Kelly and Kelly is like, "Now, I know who that girl is. Now, I know where the comedy is going to come from. Now, I understand, I see a glimpse into that character." When she taught me that in those eighteen months, I meet with Shawn Levy who says, "I want to do a show called Game Night. It's about three couples that have a game night every Sunday." I go into the rules of my head about Kelly, I'm like, "I've got to know who the characters are." Shawn is like, "We can fucking sell this," because we had a bunch of funny ideas. I said, "No. Shawn, give me a week and let me think about this." I went and I worked on six characters. I had three couples. Shawn is a brilliant salesman. We wanted to do a show about marriage. I was like, "I want to do a show about marriage and the honesty in marriage," because at the time I was with Kathleen for seven years, Shawn with his wife for fifteen at the time or something. I was like, "You and I are sitting in this room, Shawn. We're a couple of guys. After about an hour, I'd pretty much tell you anything I've ever thought. I would share all of my thoughts with you. I can't share all the thoughts with my wife. You just can't."
We came up with this idea, "What if there's a show about three couples. One guy who's married for ten years and he has a kid and his marriage is a shot. One guy who's married for five years, still on the honeymoon phase and no kids and one guy who's engaged. They're three best friends from childhood. The guy who was getting engaged realizes, "I don't want to have a relationship like everybody else. I want to be completely honest with my wife." Then Shawn is just a brilliant salesman. He was like, "The Institution." I was like, "It's a great fucking title." I said, "Before we pitch this, let me go and develop the characters." I developed the characters and I come back a week later, we go into Fox and I pitched the first three characters. This woman named Susan Levison, who was running comedy at the time, she stopped she's like, "I love this. I'm already on-board. I love these characters." It really summed up exactly what Kelly had taught me. I don't need to know about the concept of this show, these couples here and these couples there. Just tell me about the people. If I like the people, I'm going to watch the show.
You pretty much took that and made every pilot based off of that.
Exactly, it's the rules that I have when I pitch. Me and Shawn wrote The Institution. I wrote that on October, November, December for him. Then Christmas Day that year, Night of the Museum opened up. Shawn's life was never the same. Now, he had a $500 million movie and he was off to the race. He went on and I went back to Tagline that next year. Since then, for those '07, '08, '09 and '10, me and Kelly together as a producer and a writer, we sold a pilot or two every year. We got two on the air, we got a third one shot. We did really, really well. Then two or three years ago, she went and started working at DreamWorks and I took a deal at Universal, so I've been on my own. We wrote a pilot together last year for CBS but didn't get shot though.
Chris, what's life like now? What are you up to? What's going on there?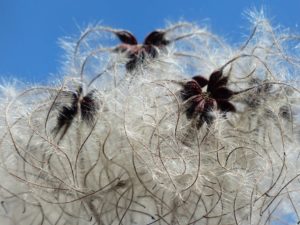 Self Taught: To me, making it is that I get to do something creative and get paid for it.
I have this show. We're waiting on Marlon. Marlon airs on August. We'll see what happens there. We'll see if that gets a second season. Right now, I'm adapting a British property. It's a British TV show that I'm converting to for American audience. I'm doing that with Universal now. Life is good. To me, making it is that I get to do something creative and get paid for it. That's all I've ever wanted. I don't need a show to syndicate. I don't need to be recognized on the street as an actor. If I can feed myself and Kathleen and I can have a roof over our heads because we're both being paid to do what we love, that's it. Life is great for us. We can't complain at all.
Do you have any advice for anybody out there aspiring to be an actor or a writer or coming to LA and everything?
I'm sure I do. Honestly, I think your success is contingent upon how hard you're willing to work. I really do. Unless you get here and you suddenly land on a TV show and it run through a decade and now you have money, that's not going to happen for most people. It's how hard you're willing to work, how much time you're willing to put in. Quite frankly, I didn't really come on line until I was 30 years old when I started writing, and then I bought a house at 29 and I was like, "I have to do something." That's when I started working hard. The rest of the time I was always on time for work and I learned my lines and I was good at what I did, but I wasn't really striving or I wasn't being ambitious.
The thing that I've discovered is that talent without ambition is like a bullet without a gun. When you're just talented and you're not willing to push, you're just the bullet sitting on a counter. If you're willing to do it, now you have a way to prepare yourself. That's where I landed. It took me years to discover that. If you want to be a writer, write. That's the thing. People go, "I want to be a writer." I go, "What are you writing?" They go, "I'm thinking about this. I have an idea about this." I was like, "You just got to write. You've got to write incessantly and you got to write aggressively." It sucks. Writing sucks. It's never fun. It's never easy. The guy who has written as much as someone like I have written was like, "It must be easier and fun to write." It never is. It sucks every time.
Do you ever hear of anything called flow state, where you're just in the zone? Do you do anything to get yourself in that writing mode?
No. I don't know. I've never suffered from flow state.
Not like suffering. It's a good thing.
I haven't had the luxury of being in a place that I call flow state. To me it's like going to the gym. I don't like going to the gym. I like having gone to the gym. The harder I work at the gym, the better I feel on the other side of it. I think television or writing or any creative endeavor. I can't say any because I think it's different for different people because I know there are people that are prolific. I know there are people that get into flow state. I've read every book about The Beatles and all the great rock stars in the '70s and some people just have this magic drive inside them. For me, my experience with television or producing or writing something is that it's 3% inspiration, excited idea and 97% taking a ditch. You've got to start hacking it out.
I did a show called Man Up on ABC in 2011. It's been six years, I haven't watched it. Me and Kathleen stumbled upon an episode a few months ago and it was brand new to me. I was like, "Holy shit. I don't remember writing any of this." We're laughing and I was like, "That was magical for me. That's great that I get to look back at that and experience it." In the time, it's like, "You're taking a ditch." I love to find flow state. I love to figure out. I think my brain goes too fast to every kind of flow state. I'm always in this manic thinking mode. What is the theme of your podcast?
Pretty much I just bring people on with amazing life stories, people that have been through some shit and they have made their lives beautiful again. I have my story on as the first episode. I brought a girl on that I met at a grocery store parking lot. I've became good friends with her. We talked about the Law of Attraction. I brought on Maura and Jay. Any type of healers, anybody that's got anything good to say and is inspired and they love what they're doing, are more than welcome to come on. I feel like in today's world, you don't get enough of that with all the bullshit on television and all that stuff. Seeing what inspires people to do what they love and just taking it from there. It's nice to have a one-on-one conversation with no cell phones, it's just you and that other person. You have their complete attention and you learn something. When you broke down that aspect of diving into characters of, it's not what they are, it's who they are. I completely resonate with that and got that. That was pretty mind-blowing to me. It's just stuff like that. It's just little stuff you pick up on. Everybody's got a story.
I agree. I appreciate it. If you ever need anything, let me know.
Absolutely, Chris. Thank you so much for coming on. I really appreciate it.
My pleasure.
Love the show? Subscribe, rate, review, and share!
Join Expect Miracles community today: